Croatia part 2
Island of Hvar, last days of september. Sun, beach, farniente. Our volunteer's team has a good time after the breakfast and before the night shift.
Kezia, Jason and I are looking at the sea, hoping a lot of new adventures from this island which is made more for tourists looking for fun than for hikers or nature lovers. Walking along the port, we are stopped in our reverie by an Ukrainian couple looking for the right English expression.
"Let's have a glass of champagne on our boat !" They asked us. And all together we swam to a big catamaran parked on the port, had our moment of paradise, talked about Ukraine, and dreamed about having our own boat adventure one day.
Back on Earth, we swore to have an other champagne glass together on the sea before the end of our adventures. A flying swear you think ? Let me tell you a story...
On the door of the volunteer's room was this message :
"How long is forever ?
- Sometimes, just one second."
The White Rabbit
I was still waiting for my forever second. It had been so close so many times during my entire journey, and now I had it in front of my eyes without touching it. We met people coming from all around the world, from Canada to Poland, passing by Egypt and Israël, France, Germany, and how not to mention the USA ? I had this incredible concert to perform in the Casablanca restaurant, singing for people I never met before like a real singer for the first time in my life. I saw from the old fortress the light of the moon reflecting on the ocean at night, covering the entire city. I looked for the bloody moon behind the clouds with a few adventurous friends in the cold night of Hvar beaches. I never had this forever second.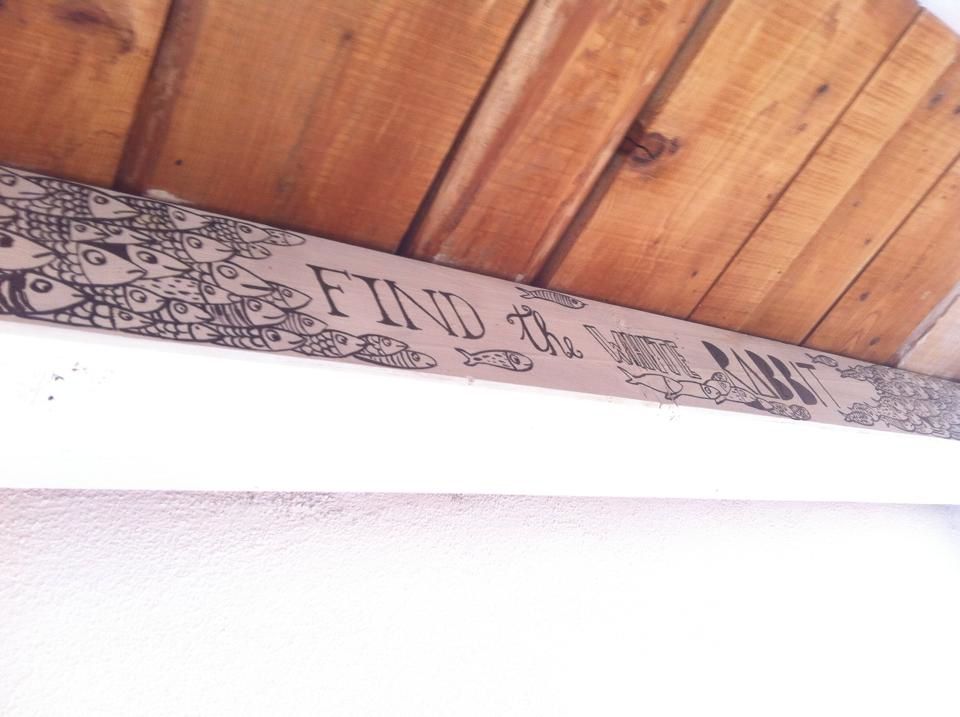 The turn in the story is here. At the White Rabbit hostel, we also met an incredible guest. Fanny has this positive energy around her and at the first look at her, I knew I wanted to be her friend. She's one of our "one more night" guests, arriving the same day as us, and trying to escape so many times from "the island"...
We passed through so many stories and beaches together then she finally tried one day a last breakaway with Kezia to join Split from another city of the island. I followed them with Jason, in the bus to Stari Grad, explaining to them they will not leave today, it was not necessary to try. We are leaving the next morning also, why don't we try everyone together ? Girls are stubborn, but we still have a few hours to spend on the port, waiting for the ferry. Let's hitchhike a boat ! You find one for Split and we find one to go back to Hvar !
Few boats after, Fanny found THE crew. Men, with the youth-like insolence and sailor's bodies stopped her before her first word, by handing her a fresh beer. "Drink first young lady ! Our guys are going to Hvar tonight, and to Split tomorrow". A smile is drawing slowly on my face. They are as crazy as our team, as planless as us, and are looking for company. We are the perfect crew, having popped in at the right place, at the right moment.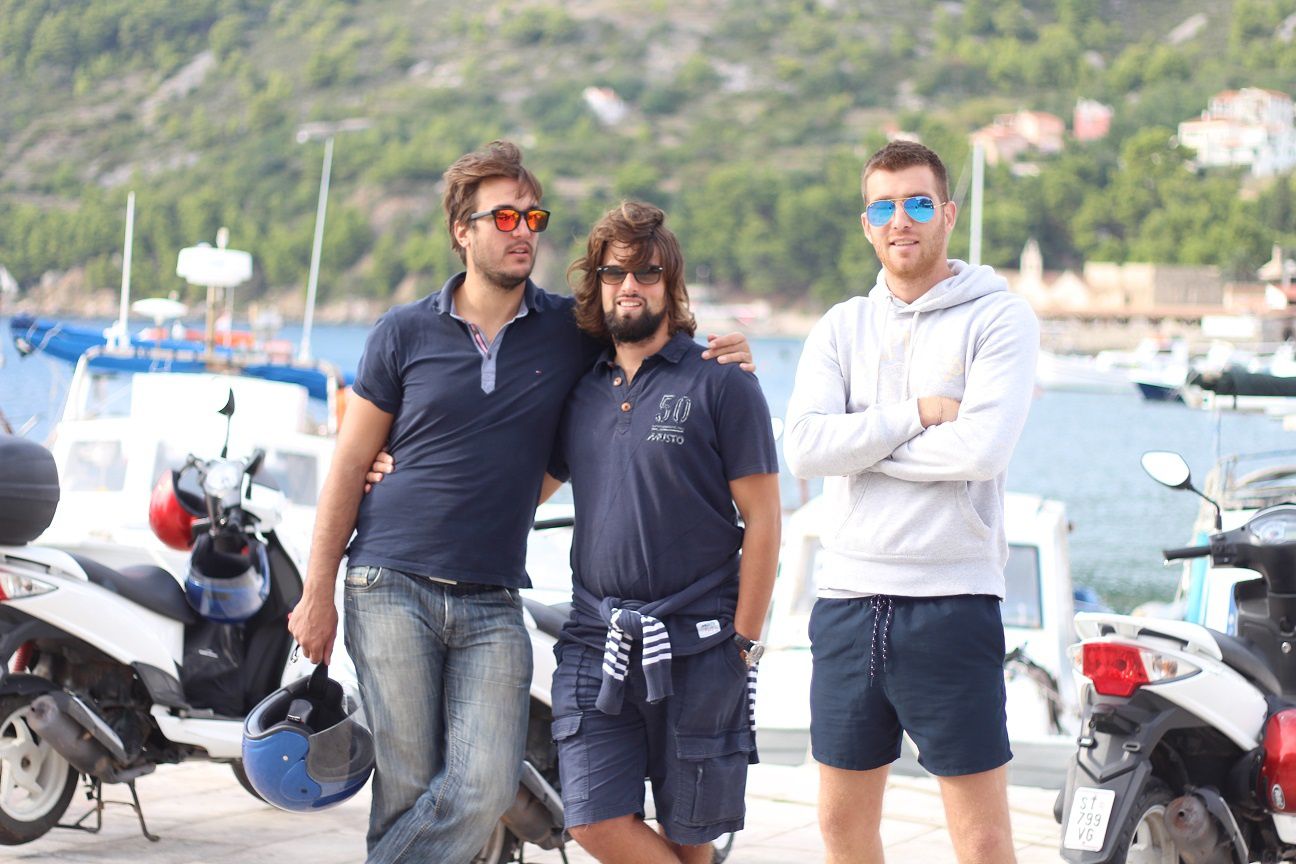 The boat starts its travel, and the sea puts the fairy dust in our hair. The captain asks us to stay with them longer. They promise, we will finish in Split, but let's have fun and sail together before ! My devil side is laughing a lot at this moment. I will have my glass of champagne.
4 days of sailing, and visiting the island of Vis and the bay of Split. So many adventures on board, so many stories shared. I never felt so free in my life than those few days. I could be myself, in the middle of the group, exchanging with the others, showing my heart with no risk to be hurt, and living on the sea for a few. I will never forget this moment, when I just passed my head through the porthole of my cabin and saw the wind drawing the sail of our boat scudding on the waves in the morning sunshine, with our captain alone on the deck, the weel in one hand, a smile on his face, defying the sea and breathing his forever second.
So many details, but "le vent l'emportera, et tout disparaitra, le vent nous portera", as the song said already once in my trip. Here I felt at home for the second time in my journey, and I know I will miss friends for a long time, hoping they could one day be a part of a bigger team of those crazy white rabbits popping all around the world.